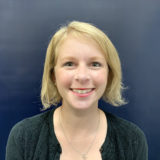 Lee Miller
Nonprofit Specialist
What motivates your about helping Nonprofit Organizations?
I have always been a very mission-focused person and love helping people. There are so many people with awesome ideas on how to make the world a better place and they don't know where to start. Not only are these people helping others, but they are also working to achieve their personal goals. In this position, I get to help people realize their dreams while also creating a strong foundation for their businesses to grow on.
Nonprofit Work:
Canine Companions for Independence, Numerous educational organizations
Education:
BA in Communications from George Mason University. MBA in Nonprofit Management from Regent University.
Hobbies Favorite book:
My dogs, spending time with family and friends, reading, trying new food and wine
Favorite nonprofit Book, blog or resource:
Chronicles of Philanthropy