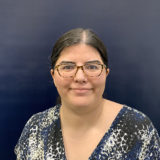 Jennifer Nelson
Senior Nonprofit Specialist
As Senior Specialist, my responsibilities include the preparation of a variety of senior-level corporate documents, as well as preparation of 501c3 tax exemption, business plans, and or applications for minority business certifications. My role in the team requires an understanding of business budgeting plus the ability to read and comprehend financial statements. Additionally, substantial vocabulary and comprehension of proper grammar are essential. My job includes constant client contact, professional speaking abilities, and the promise to provide quality customer service.
What motivates Jennifer to help Nonprofit Organizations?
I believe that nonprofits offer an excellent opportunity to make a positive impact on communities around the globe. Volunteering allows individuals from various levels of life experience to work together for the common good. I am also motivated to help others because of my strong religious conviction and live by the axiom to treat others as you would like to be treated. I have been working with CharityNet USA since 2008 because I believe in the power of mentorship and helping equip the next generation of nonprofit leaders to change the world, one idea at a time.
Nonprofit Work:
I am an active member, volunteer, and board member of Orlando Central Seventh-Day Adventist Church. I also actively contribute to Compassion International, ADRA International, and Samaritan's Purse to help make a positive impact outside the United States. Prior to working at Charity Net USA, I served as an Executive Assistant to the President of Christian Media International and assisted with a variety of tasks, including donor letters, newsletters, import coordination, and promotional videos. Having participated in both the volunteer and paid employee side of nonprofits has given me a unique perspective on common problems faced by both new and established nonprofits. My focus is to use that experience to help my clients to expand to the next level in their life cycle.
Education:
I have a Bachelor of Science in Public Relations and Journalism with a Minor in Business from Pacific Union College.
Hobbies:
I enjoy relaxing by watching either feature films or television. My favorite genre is science fiction, but I am honestly open to most video content that is well written, has strong acting, and exciting plot twists.
Favorite book:
"The Bible." I teach a class once a week, and it never ceases to amaze me no matter how times you read the same passage, you will always end up learning something new.