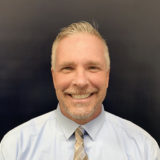 James Deane
Nonprofit Consultant
What motivates James to help Nonprofit Organizations?
James is a professional that really enjoys his work and helping his customers.
Nonprofit Work:
James has partnered with the Ronald McDonald House, 15 Years with Bears Care, Breast Cancer awareness and helped with Katrina relief amongst other nonprofits over the years.
Hobbies Favorite book:
James likes to travel, workout, spend quality time with my two dogs, hiking, reading, kayaking and enjoying life as best as he can.