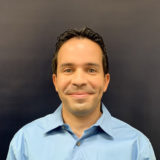 Hector Guadalupe
Senior Profit Specialist
As a Specialist, my responsibilities include the preparation of a variety of corporate documents, as well as preparation of 501c3 tax exemption, business plans and or applications for minority business certifications. My role in the team requires an understanding of business budgeting along with the ability to read and comprehend financial statements. Additionally, substantial vocabulary and comprehension of proper grammar are essential. My job includes constant client contact, professional speaking abilities, and the promise to provide quality customer service.
What motivates Hector to help Nonprofit Organizations?
I like that we are helping many different types of nonprofit organizations. All the organizations we help are striving to make a positive impact within their communities and sometimes around the world. Every charity we help has a worthwhile cause. The process and paperwork can be overwhelming, but we are there to simplify the process and help these charities succeed.
Education:
Bachelor's degree & MBA – University of Central Florida
Hobbies:
Swimming, basketball, exercise, and kayaking