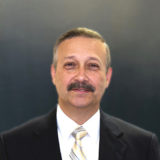 Felix Zapata
Director of Operations
Manages, directs, and implements operations, strategies, and objectives to ensure the achievement of the company's goals. Monitors production and customer care sections to increase product quality and decrease cycle time. Ensures that operations run smoothly and operate efficiently.
What motivates Felix to help Nonprofit Organizations?
A strong desire to help others start and grow organizations that make a difference in their communities.
Education:
B.A. in Psychology and B.A. in Sociology – InterAmerican University of PR; Army Officer Staff Course – Combined Arms and Services Staff School, Fort Leavenworth, KS
Hobbies:
Bicycling
Favorite book:
The Leader in You, by Dale Carnegie