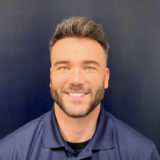 David Shipman
Nonprofit Consultant
What motivates David to help Nonprofit Organizations?
David started his own nonprofit organization several years ago and remembered the feeling of not knowing where to start or what to do next. He knew he had a passion, but I didn't know how to take if from point A to point B. Through trial and error, he figured it out for himself. Now, his favorite part of his job is taking the guesswork out of someone's passion work.
Nonprofit Work:
After spending a year in Africa, David started a nonprofit that develops music therapy projects for vulnerable children in orphanages and children's hospitals in remote areas of Uganda and Kenya. They are currently in the final stages of completing a lullaby album (in collaboration with Children's Choirs in Uganda, Kenya, Tanzania, Ghana, and South Africa) that will be distributed to different children's hospitals and orphanages around Africa. The album is also being submitted to be considered for next year's Best New Children's Album Grammy Award!
Education:
Communications – University of Central Florida (UCF)
Hobbies:
Traveling (David has been to 110 countries and all 7 continents), reading, exploring, binge-watching Netflix
Favorite book:
Ghost Boy
Favorite nonprofit Book, blog or resource:
The Promise of a Pencil: How an Ordinary Person Can Create Extraordinary Change