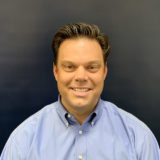 Brian oversees the company's strategy to ensure we are wowing our clients and building a positive and team-focused culture.
What motivates Brian to help nonprofit organizations?
Every interaction is with people trying to move our society forward. He is grateful to be part of a team that supports the change agents needed in this world.
Nonprofit Work:
Brian and his wife are avid supporters of the Pet Alliance of Central Florida. Brian is also involved in BryteBridge Cares, our company foundation. We leverage our foundation to give back to the local community and identify programs to help our clients.
Education:
Master's Degree in Leadership and Organizational Development – Saint Louis University.
Hobbies:
Golf, Hiking with his wife Alexis, and randomly hopping on the Charitynet USA chat room to speak to clients at random hours. He can't help it. It's too much fun.
Favorite Book:
The Energy Bus (See Chief Energy Officer)
Favorite Nonprofit Book, Blog or resource:
The Grow Report by Pamela Grow, a blog dedicated to helping and educating small nonprofits.