Make your non profit website shine
The World Wide Web has developed into a global tool for knowledge and communication. Having a dynamic non profit website design provides organizations with many opportunities to market and grow. Website design provides nonprofits with a cost-effective means of sharing valuable information regarding services, activities, success and needs with the public. Moreover, non profit websites have the ability to improve interaction with volunteers, constituents, philanthropists, and prospective donors. CharityNet USA is experienced in non profit websites, from e-commerce to overall functionality; we can help with it all.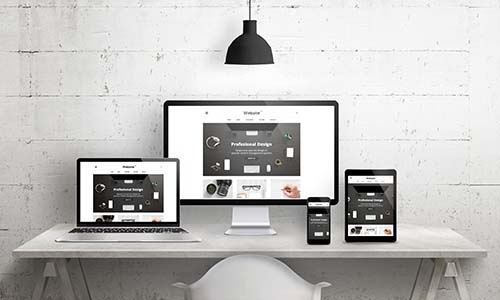 Our Web Design Services feature all items necessary for organizations to move forward with a custom, professional website. Our services include: Non-Profit Website Design Themes and Customization, Website Consultation, Online Donation Features, Easy Photo Album Integration, Social Media Links, Search Engine Optimization (SEO), Video Integration, Newsletter Signup, Administrative Reporting, Hosting, Merchant and Blog Setup.
CharityNet USA can also provide assistance after developing your site through our website maintenance plan. For a minimal monthly fee, we can make changes to your web page content as well as provide hosting and technical support. Moreover, if you do not use your maintenance allocation for the month, it rolls over into the next month. Moving forward in website design with CharityNet USA gives you the peace of mind in knowing your website is within the care of experienced non profit website design specialists.
Let us create an affordable website for your nonprofit with a low down payment
Why choose us for your web design?
Moving forward with services at CharityNet USA entails more than just document or product completion. We do not define our customers simply by product, or treat our clients as "just another number" as our competitors. Our company has successfully served thousands nationwide with solutions to help advance their mission, vision, and aims. Moreover, we have assisted these individuals and organization as if they were our own family, providing Fanatical Customer Service and peace-of-mind regarding the future of their organization. Even after we have completed your product or services, we are here to help. With over thirty business development solutions, it is our mission to help you help others in whichever manner we professionally can. Your search is over; CharityNet USA is your one-stop resource center for nonprofit growth and business development.
At CharityNet USA, our nonprofit professionals have extensive experience in assisting organizations. With our one-stop approach, we can not only help you develop your website but also render your website for less than our competitors charge.
Want to learn more about our non profit website design services?
If you have any questions regarding our non profit websites, please feel free to review our 
Website Design Service Video
 or 
Contact Us
 and one of our representatives will be happy to assist.