When it comes to your Nonprofit payroll needs, it is important to have a qualified Team of Professionals managing and reviewing your payroll process.
As a Nonprofit organization, you are tasked with many day-to-day challenges, including fundraising, volunteer management and capacity building to name a few. Running your Nonprofit can be very rewarding, but also extremely challenging. When it comes to your payroll needs, it is important to have a qualified and professional team managing and reviewing your payroll process.
Many Nonprofit organizations have outsourced their employee payroll to CharityNet USA by BryteBridge and are feeling relieved. There is more to Nonprofit payroll than just writing checks and delivering them to employees on time. You must keep accurate records as well as calculate any taxes you will need to pay in order to avoid government fines. To ease the payroll burden on our Nonprofit client's, we have partnered with ADP®, a leading provider of payroll, HR, benefits and compliance solutions to help business owners save valuable time and reduce overall costs for their business. 
Through our partnership, we will continue to serve as your dedicated point of contact and help you process your payroll leveraging the ADP technology, so you're not burdened managing multiple relationships. There is no additional cost to have us manage the process. You will pay ADP®  through your payroll processing and have us serve as your payroll administrator.
CharityNet USA and ADP® Partnership Payroll Technology powered by

Our Payroll Services Can Save You Time & Money
We are aware that as a Nonprofit organization, you have many tasks to deal with day to day and by utilizing our payroll services, you will save time and energy in order to focus on other activities that generate donations and support your cause!
We will run payroll for your company on the frequency of your choosing (weekly, biweekly, semi-monthly, or monthly). We setup new employees and contractors on an as-needed basis using the information from documents that you provide.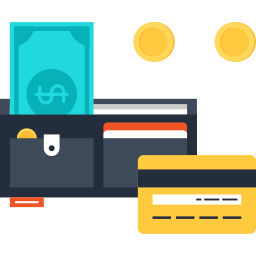 In addition, we will inform you of the amount and due date of your tax payments and filings and assist you in making them. We also offer affordable accounting, and bookkeeping services tailored to your small business needs.
Payroll and Payroll Tax Services
Processing payroll, filing taxes, and maintaining compliance are a breeze with the ADP®' RUN services.
Recruit, manage, and take care of your employees with tools that help with hiring, HR, and retirement plan services.
For a personalized demonstration of how ADP's employee solutions can help your business, please call us at 877-857-9002 and we will work with our dedicated ADP® representative to provide you a demonstration, discuss pricing options and get your company enrolled.
Key Features available are:
Payroll
Payroll Tax filing
Paperless payroll statements
New Hire Reporting
Online access for employees
Employee Onboarding Assistance
RUN Powered by ADP mobile App
Pay Options (choice of):
TotalPay
FSDD
Check Signing/Stuffing
Compliance Posters for the workplace
General Ledger Interface
Garnish Payment Services
SUI
HR Features available are:
State & Federal Resources
HR Checkups
Tip of the week
Quarterly HR Newsletter
Human Resources Dictionary
Human Resources Help Desk
Document Vault
25 Background checks per year.
Employee Handbook Wizard
Free access to Zip recruiter for job postings
Job Description Wizard
Advanced Human Resources Toolkit
Human Resources Tracking (Includes performance, education and others)
HR Forms and documents
HR Compliance Updates and Training
fill out the form below and we will reach out to you.