Let our fundraising executive help your nonprofit succeed
Is your nonprofit always in fear of dissolution due to funding? In today's economy, many nonprofit administrators lose sleep over keeping and establishing revenue sources to sustain their nonprofit long-term. Having an assortment of funding sources, however, is easier said than done. Here at CharityNet USA we not only offer a plethora of fundraising solutions but also provide invaluable tools to help organizations to effectively move forward.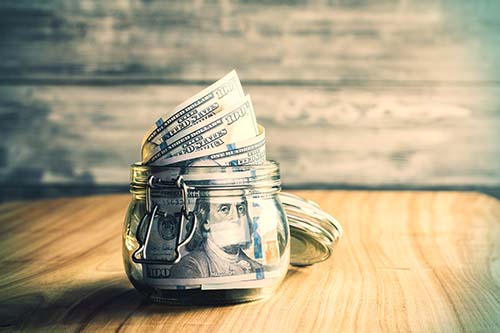 At CharityNet USA we offer organizations assistance in developing fundraisers. Specifically, we render the tools necessary for nonprofits to start and mature their fundraising activities. From board consultation to assessments, our certified executive is available to launch your nonprofit towards financial success.
Our Services include: Assessments, Annual Plans, Yearend Campaign Development, Event Tools, Solicitation Strategies, Online Fundraising Toolkits, Sustainer Campaign Setup, Impact Story Writing, and Donor Appreciation Tools, all from our certified executive. Having various packages to choose from, CharityNet USA can assist your organization in establishing a fiscal advantage for future growth and sustainability.
Why choose us for your fundraising needs?
Outsourcing your fundraising tool development to CharityNet USA is like having an experienced and professional working for your nonprofit at a fraction of the cost.  As you know, fundraising is an essential activity for all nonprofit organizations. Although organizations perceive the 501c3 status as the resolution to all funding activities, without fundraising efforts donations will fade and your nonprofit could be at risk of closing its doors.
You are passionate about your mission, and we know you apply your heart and soul into all your community outreach. Why place all this at risk because you forgot to consider funding activities? We at CharityNet USA start with a Fundraising Capacity Assessment in order to identify fundraising ideas as well as your current strategies and resources.
Moving forward with services at CharityNet USA entails more than just document or product completion. We do not define our customers simply by product, or treat our clients as "just another number" as our competitors. Our company has successfully served thousands nationwide with solutions to help advance their mission, vision, and aims. Moreover, we have assisted these individuals and organization as if they were our own family, providing Fanatical Customer Service and peace-of-mind regarding the future of their organization. Even after we have completed your product or services, we are here to help. With over thirty business development solutions, it is our mission to help you help others in whichever manner we professionally can. Your search is over; CharityNet USA is your one-stop resource center for nonprofit growth and business development.
Let our executive foster your success with a Fundraising Capacity Assessment
Successful nonprofit organizations have common characteristics regarding fundraising. This characteristic is developing a diverse set of income strategies to provide future revenue for the organization. Although these efforts can be very cumbersome, it is critical to the longevity of a nonprofit.
Our service rates are very competitive and we offer flexible payment methods as well as annual plans. Some key benefits of using us:
Ready for professional fundraising services?
If you have any questions regarding fundraising for non profit organizations, please feel free to 
Contact Us
 and one of our representatives will be happy to assist.