Generate Critical Nonprofit Funding Through Corporate Sponsors
To be a thriving nonprofit organization in a shifting socioeconomic environment is a daunting task. Many nonprofit organizations struggle with financially sustaining their cause. Accordingly, building your organization's capacity is vital to surviving and achieving your mission.
Here at CharityNet USA, we can assist your nonprofit organization with the development of the tools you need to kick-start your sponsorship campaign. From a donation request letter to a custom-made corporate sponsorship brochure for nonprofits, our professionals are prepared to help your nonprofit succeed.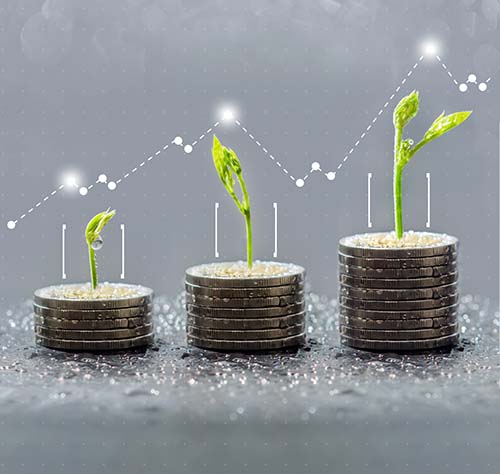 Our Corporate Sponsorship Services offer organizations a comprehensive program to address their sponsorship needs. With packages including a Donation Request Letter, Sponsorship Request Letter, Fundraising Toolkit, Cause Marketing Toolkit, and a custom Sponsorship Brochure, this program will assist your organization in laying a solid foundation for future growth and sustainability. We also offer a la carte services, including logo development and a donation request letter.
Why Choose Us To Prepare A Corporate Sponsorship For You?
Having a diversity of funding sources for your organization is essential. Targeted sponsorship campaigns allow organizations to generate funding for expansion, investment, and marketing efforts. CharityNet USA offers all the items necessary to be successful in acquiring nonprofit sponsorship, from a one-on-one consultation with your board and strategic planning team, to grant writing, and more.
Many nonprofits are unaware of how to engage corporate sponsors. Whether it's the initial approach or preparing the necessary information for corporate sponsors to well-receive your charitable cause, organizations that have a cohesive approach to corporate sponsorship for nonprofits are abundantly successful. Let our nonprofit professionals move you forward in fiscal suitability and programmatic growth.
Let Us Build Your Corporate Sponsorship Program With A Small Down Payment!
At CharityNet USA, our nonprofit professionals have extensive experience in assisting organizations. With our one-stop approach, we can not only help you learn how to get corporate sponsorship engagement but also render your program for less than our competitors charge. We strive to achieve results with the highest integrity and with a focus on enhancing the success of our customers and associates.
Want To Learn More About Donation Letters For Nonprofit Organizations?
If you have any questions regarding nonprofit sponsorship or our other services, please feel free to review our Nonprofit Service Video or contact us, and one of our representatives will be happy to assist.
fill out the form below and we will reach out to you.