When a nonprofit organization wishes to establish themselves and start down the path of 501c3 approval, they often find themselves weighed down by the seemingly overwhelming process. There are a lot of forms to file, and they are all not going to the same location. It is very easy to make a mistake and send paperwork someplace it is not supposed to go, thus delaying the overall 501c3 application process. Knowing where everything goes is very important and can make the difference of a timely or tardy progression of events. It also helps to know what forms are specific to the state your nonprofit incorporated in. For Georgia, that means knowing where to file your incorporation, charity registration, and state tax exemption.
Supporting Documents Are Necessary
Prior to jumping into the state filings, let us discuss some supporting documents that need to be arranged. Both Bylaws and a Conflict of Interest Policy are required for nonprofit organizations. These two documents spell out the rules and procedures of the organization, as well as any values or reservation of rights. Original signatures are required for the Bylaws and Conflict of Interest Policy, which means that digital signatures or typed names are not allowed. Once the Bylaws and Conflict of Interest Policy have been signed by all board members, you can then move onto the very first filing that must be filed with the state. Incorporation is the first and most important step in the 501c3 application process. You cannot submit a 501c3 application, and most applications, without listing the date of your incorporation (sometimes called 'formation', depending on the form that is asking for it). There is a 'cover letter' of sorts that must accompany each incorporation document; it is known formally as the 'Transmittal Information Form Georgia Corporation'. Be sure to fill out this form, which requests information such as the nonprofit's name and address, as well as the name and address of the person who is filing the form. Attaching the transmittal information form helps the corporations division process the incorporation faster. As far as the actual incorporation document is concerned, that is something that can be created on a Microsoft Word document. You must provide the name of your nonprofit, the address (both physical and mailing), and the necessary provisions and verbiage for the state and IRS. The feel to file a nonprofit incorporation in Georgia is $100.00.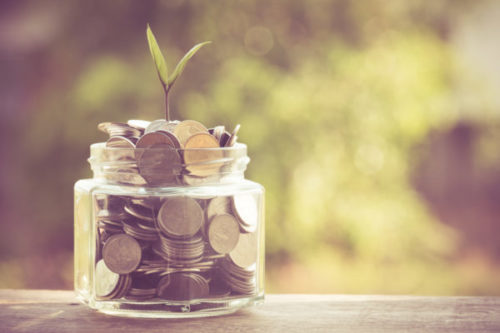 Charity Registration Lets You Fundraise
After your incorporation has been filed and approved, you can now move onto the
charity registration
. In Georgia, the charity registration form is titled the "Georgia Charitable Solicitations Act Charitable Organization Registration". It is a bit of a mouthful, but rest assured that it is a necessary and critical form to file if your nonprofit intends to solicit for donations. The charity registration is a lengthy form, consisting of 11 pages. Keep in mind that that does not include any attachments that a nonprofit will have to include to the charity registration (for additional board members, financial statements, etc). A nonprofit must also be prepared to provide a 10-year employment history for each board member, as well as consent forms, affidavit of applicant forms, and proof of citizenship. In short, Georgia is very thorough and does not take nonprofit organizations lightly. The registration is filed with the Georgia Secretary of State in the Securities and Charities Division. The fee to file is $35.00. The final piece of paperwork that must be filed with the state of Georgia is the state tax exemption. The state tax exemption can only be filed AFTER a nonprofit receives their determination letter from the IRS, which is the letter that comes after a nonprofit has been granted 501c3 approval. Once that letter arrives, a nonprofit can file their state tax exemption form with the state. The way this is done in Georgia is through a letter format. A letter of exemption is written to the Georgia Income Tax Division of the Tax Exempt Organizations, requesting that the nonprofit receive state tax exemption in addition to their federal tax exemption. A copy of the nonprofit's determination letter must go with the state tax exemption letter as a supporting document to prove the organization's 501c3 status. There is no filing fee associated with this filing.

Putting It All Together
With all of the state filings out of the way, let us briefly look over the 501c3 application. The 501c3 application can technically be sent immediately after a nonprofit incorporates. The approval process for the 501c3 application can take anywhere from 6 to 8 months, which leaves the nonprofit plenty of time to make sure their other documents are filed. When sending the 501c3 application to the IRS, a nonprofit must include their signed Bylaws, signed Conflict of Interest policy, and a copy of their filed incorporation. Most importantly, however, they must include a filing fee check of $600, made out to the United States Treasury. If you are a nonprofit organization who wishes to incorporate and apply for 501c3 approval in Georgia, do not hesitate to contact CharityNet USA. 501c3 experts will make sure all the necessary steps are taken to ensure that you are 100% 501c3 approved. We guarantee it! Call us today at: 407-857-9002.