While there may only be one 501c3 application, the truth is that the actual application process can vary depending on the state you are incorporated in. Some states require more paperwork than others, while others do not have the supporting documents that accompany a 501c3 application. When applying for 501c3 approval in Florida, it is best to know all of the forms that are associated with the process. Only then can you rest assured that your nonprofit organization is on the right path towards obtaining 501c3 approval.
Knowing What You Need to Do
To begin, let us address the preliminary documents that are required when forming a nonprofit in Florida. These documents are ones such as your Bylaws and Conflict of Interest Policy. They do not have to be filed on their own with the state or IRS, yet they do need to go with other documents as supporting evidence that your nonprofit and its regulations are established. The Bylaws and Conflict of Interest Policy are typically drawn up by the board and are customized to suit the nature, policies, and values of the organization. Both the Bylaws and Conflict of Interest Policy must be signed by all board members. Additionally, they must be original signatures and cannot be digital signatures.
Now we can move onto forms that must be filed with the state. The very first thing that must be filed with the state before anything else can be done is your incorporation. The incorporation filing fee in Florida is $70.00, yet you can pay $78.75 to have a certified copy sent back to you. You can also pay $87.50 to have a certified copy and certificate sent to you.
Incorporation Is First
It is crucial to fill out and submit the Articles of Incorporation after your nonprofit has formed. Before filing the Articles of Incorporation, a nonprofit should typically know who their board will be, secure a street and mailing address, and have their mission statement or vision solidified. A nonprofit should also make sure that the necessary IRS provisions—the purpose and dissolution clause—are reflected in their Articles of Incorporation. Such provisions, or specific verbiage, is critical to 501c3 approval and should not be overlooked.
If the Articles of Incorporation do not have a space or area where the provisions can be listed, then an attachment can be created to include them. A nonprofit should not file their Articles of Incorporation online in the state of Florida due to the online form not allowing the required IRS provisions. A lot of people gravitate towards online incorporation because it is easier and you are, for the most part, approved on the spot. However, an Articles of Amendment and additional filing fee will follow the online incorporation, because it did not allow the incorporator to include the purpose and dissolution clause. Therefore, to save yourself time and a delay in the incorporation and overall 501c3 process, do not file your Articles of Incorporation online in the state of Florida. File them by mailing in the Articles of Incorporation, along with the additional IRS provisions included as an attachment.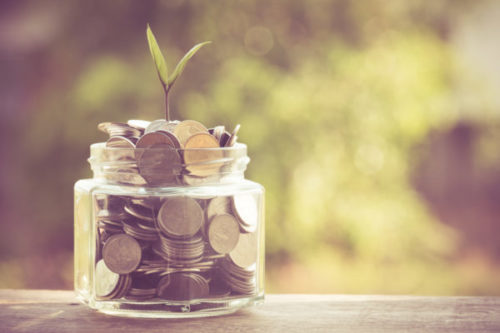 Charity Registration to Fundraise
After the Articles of Incorporation have been approved and file, you can now move onto another document that must be filed with the state in Florida. All nonprofit organizations must file a charity registration if they are planning to legally solicit for donations. Considering nonprofits require funds to cover their operational and administrative costs, a charity registration is something that should not, and cannot, be omitted. If a nonprofit solicits for donations without filing their charity registration with the state, they will be penalized. Florida is very much a state that can allocate felony charges for failure to comply with registration requirements, so it is best to not cut any corners or take any risks.
In Florida, the charity registration is titled as the 'Small Charitable Organizations/Sponsors Application'. While that may not be too misleading or strange, the department in which the document is submitted to may throws nonprofit organizations off. In Florida, a charity registration must be filed with the Florida Department of Agriculture and Consumer Services. The Division of Consumer Services is the section that will technically process the application, but the word 'Agriculture' can surely throw people off. It will make you question whether or not you are sending your charity registration to the right place, especially if your nonprofit has nothing to do with agriculture. Rest assured, this is the correct place to send your charity registration, regardless if your organization is working with agriculture or not. There is not filing fee associated with the charity registration in Florida.
Sales Tax Exemption Last
The final document a nonprofit must file in the state of Florida is the sales tax exemption form. Legally, this document is called the 'Application for a Consumer's Certificate of Exemption'. It is filed with the Florida Department of Revenue, which makes a lot more sense than the charity registration and its 'Agriculture' part. Unlike the Articles of Incorporation and charity registration, the sales tax application must be filed AFTER 501c3 status has been awarded. This is because you must submit a copy of your IRS determination letter (the letter the IRS sends after your 501c3 application is approved) along with the sales tax application. Like the charity registration, there is no filing fee.
Conclusion
The actual 501c3 application does not have a special 'Florida approach' like the Articles of Incorporation, charity registration, and sales tax application do. Unless your nonprofit is an organization that requires a specific schedule, such as a school, church, or hospital, you would fill out the 501c3 application as it is. Remember, a copy of your signed Bylaws, signed Conflict of Interest Policy, and filed incorporation must go with the 501c3 application. The same can be said for a check reflecting the $600 IRS filing fee.
If you are a nonprofit organization who wishes to incorporate and apply for 501c3 in Florida, do not hesitate to contact CharityNet USA. Our experts will make sure all the necessary steps are taken to ensure that you are 100% 501c3 approved. We guarantee it! Call us today at: 407-857-9002.